12 Money Saving Tips When Visiting Fiji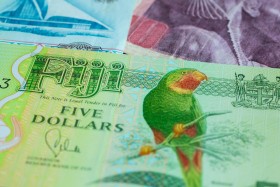 Money Saving Tips When Visiting Fiji
There are several money saving tips when visiting Fiji. Why should you spend a lot of money when traveling abroad? You can cut travel costs by booking inexpensive hotels, taking indirect flights, eating like a local among other tips.
---
Here Are the Tips for Slashing the Cost of Your Holiday
Look For Discounted Rooms
Some hotels can be cheaper as compared to others depending on the quality of services offered. For instance sophisticated hotels will cost you a lot of cash and yet have rooms that are not are quite as wonderful as the rest. Note that cheap rooms do not imply poor quality of services, but you will sleep soundly like someone who booked the most expensive hotel in the city.
Obtain the Credit Card That Suit Your Needs
Different credit and debit cards will charge you a fee each and every time you withdraw money or buy commodities overseas. Find more regarding the standard credit and debit cards that are charged the lowest fee in Fiji. Find the ATMs that offer the best and true exchange rates.
Camping
Another money saving option is to camp, but this alternative requires brave and daring people. It involves staying in yurt, tepee among other types of organized shelter. Remember that camping provide you a chance to enjoy the fresh breeze, so that you can be grateful for the romance of nature without incurring any costs.
Be Insured Yearly
This is one of the most crucial tips when visiting Fiji, especially if you are a person who love traveling so often. It is always inexpensive to buy travel cover yearly as compared to single trip travel insurance. It is also important to make sure that you and your personal belongings are covered as well. You will not be required to cover your valuables again.
Eat Local Food
They are part of the sweetest cuisines that will make your trip more interesting and full of thrill. The local food is not only rich in the essential nutrients, but also affordable to buy. In addition, local food is tastier and naturally sourced, rather than going for imported ones. You may also consider shopping in local shops for lunch or even breakfast instead of hotels.
Save On Foreign Currency
It is almost impossible to avoid withdrawing cash overseas. It is worth mentioning that any withdrawals made can cost a lot in terms of charges. But employing a debit card can be cheaper than a credit card. Most of the banks charges you withdrawal fee on addition to commission fee. However, recent cards like Supercard can permit you to withdraw money abroad without charging any bank roaming charges.
Work and Get Paid Abroad
If you are planning to spend a great deal of time in Fiji, then you can look for ways to make extra money. This will depend on whether you are capable of making money while you tour. Some of the activities you can do include teaching, helping people with domestic chores, fruit picking and so on. Find out the requirements needed in order to be allowed to work overseas.
Affordable Ski Holidays
If you like skiing, but do not have enough money to cater for mounting expenses, then there is no need to worry since there are several cheaper methods to reduce the costs of snow spree. This involves selecting cheaper accommodation, inexpensive resort and cheaper period or time to ski will offer you an opportunity to enjoy the mountain for less.
Weigh Your Luggage Prior You Leave House
This tip is ignored by many people when traveling abroad. If your luggage exceeds the limit given, you will be charged highly. You can avoid such by weighing your baggage at home. This will allow you to save money at the end of the day.
Avoid Unnecessary Costs
There are unnecessary costs like paying for WiFi on a city break. However, there are many bars, hotels, and cafes that offer their clients free WiFi. All you are required to do is to download free WiFi finder, which is compatible with android, iPhone and iPad respectively.
Find the Cheapest Flights
Sky-scanners is a tool that help you to compare the prices of several airlines, so that you can find the one that is within your budget. It is prudent to choose the flight that suit you best.
Travel during the Low Season
Consider traveling off-season and you will enjoy the best rates. This is one of the ultimate money saving tips when visiting Fiji. Off-season, especially in February and March is the most appropriate time to travel to Fiji because the flights are cheaper and less crowded.