3 Tips for Planning a Vacation in Fiji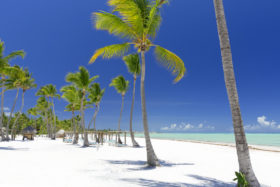 Fiji is one of the top vacation destinations in the world. It's unique position in the South Pacific afford Fiji incredible year round weather. This small island nation is made up of over 300 islands, and 500 islets, making it the perfect place for anyone's vacation island fantasy.
But having a perfect vacation in Fiji isn't as easy as just booking a flight, and finding a place to stay. If you want to have a truly memorable vacation in Fiji, follow these tips to plan out your perfect south pacific holiday.
Get Away From the Big Islands
Most tourists heading to Fiji arrive at the big island of Viti Levu. Many of them stay there. There are many wonderful resorts on Viti Levu, but if you are looking for a true south pacific experience, we recommend you leave Viti Levu and head to the small islands of the Yasawa island chain.
Bared from land based tourism until the late 1980's, the Yasawa Island Chain has been able to remain unmolested by the hands of progress. If you wish to see what the Fijian islands looked like when people first discovered them thousands of years ago, then the Yasawa Islands are as close as you could possibly get.
Research Your Resort Options
Many island chains in Fiji, like the Yasawa Islands, are dotted with small boutique resorts. These resorts specialize in different types of travelers. Some resorts are made for budget travelers and have dorm style accommodations, and communal activities.
Other resorts are all-inclusive, luxury resorts that cater to couples. Some of these resorts are adults only and have private villas, and private beaches.
Yet other resorts are family focussed and offer 2 and 3 bedroom beach bungalows, and family focussed activities.
There are several places online to research resorts. Turtle Airways, a local airline specializing in resort transfers around the Yasawa Islands, has a great resource for comparing Fijian resorts. There is also LuxuryFijiResorts.net that has a good tool for comparing high end Fijian resorts.
Explore the Islands
Although the temptation to lay out in a hammock under the palm trees sipping on a fruity cocktail, basking in the sun, and enjoying a cool ocean breeze for your entire vacation is surely a real issue, we recommend you take some time to explore the islands of Fiji.
Many of islands around Fiji have villages where local Fijians live much the same way that their ancestors did. Many resorts offer village visits where you can go and learn about the culture of the Fijian people. Some villages will even let you take part in a traditional Kava ceremony. These village visits are truly a "must do" activity to anyone visiting Fiji.
In the northern part of the Yasawa island chain is the Sawa-i-lau caves. Local tradition says these caves are the resting place of a local Fijian god. True or not, they are certainly awe inspiring. These caves are only accessible by swimming into them, so you need to brink your swim suit, but it is worth it. There is nothing like the Sawa-i-lau caves.
If you have seen the classic 1980 coming of age romance "The Blue Lagoon" then you will want to check out the real Blue Lagoon. What trip to the Yasawa islands would be complete without a dip in these sparkling blue waters?
So, when you head to the magical south pacific islands of Fiji, stay on a smaller island, choose your resort wisely, and explore. These three things will make you vacation in Fiji one that you will always remember.