Fiji: The Perfect Wedding on the Beach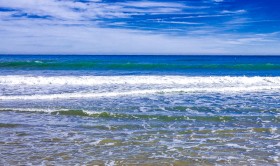 Fiji: The Perfect Wedding on the Beach
If you are looking for the right location to hold your wedding, a beautiful Fiji beach wedding may just be the perfect place. The Fiji Islands are located in the South Pacific Ocean and consist of over 300 hundred separate islands, with 100 of them being inhibited. This gives you the opportunity to choose an active and exciting location or a secluded and quiet place for the perfect wedding on the beach.
The perfect location for a Fiji beach wedding
Pristine beaches, white sand, a cool breeze, beautiful sunsets on the water are just a few reasons why Fiji makes the perfect place for having a wedding. Popular Fiji wedding destinations are Dolphin Beach, Shell Beach, Cove Beach, Taveuni, Mamanucas and Yasawas. All of these Fiji wedding locations hold many weddings throughout the year, which means they have everything you need to hold the perfect wedding.
What documents do you need for your wedding
In order to have a Fiji beach wedding you will need to file for a marriage license through their registry office at least 36 hours prior to your wedding ceremony. Filing for you license must be done in person and you are required to have your birth certificate, passport and divorce papers or death certificate if this is your second wedding. If either the bride or groom is a citizen or Fiji or lives in Fiji, you will also need a completed Certificate of Single Status.
The Perfect Fiji Beach Wedding Ceremony
Since weddings are so common in Fiji, the people there have gone to great lengths to ensure the every wedding is perfect. Many brides opt to have a traditional wedding that includes all their own customs, but many other brides embrace the culture of the islands and have a Fijian-style wedding. The Fiji wedding all inclusive ceremonies have a Fijian warrior walk the bride down the aisle, Fijian music with a drum and choir, children throwing beautiful tropical flowers and the popular Kava Ceremony.
Many of the resort offer Fiji Island wedding packages that include the wedding location, minister, flowers including leis and dinner for your guests. The best time to plan your wedding is from April to September because November through February is cyclone season. You may want to avoid the Latouka City's Sugar Festival which is held every September and the Nadi Town's Park Bula Festival held in July. For more information on planning the perfect beach wedding in Fiji see www.fijiislandwedings.com.